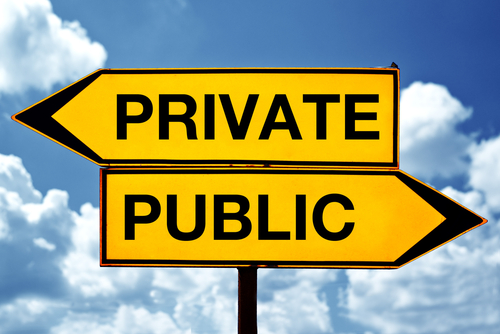 First let's make sure we understand the concept of the public domain
It consists of all the creative works to which no exclusive intellectual property rights apply. Those rights may have expired, been forfeited, expressly waived, or may be inapplicable. Wikipedia
This means the public owns these works, not an individual author or artist as copyright law dictates. With correct research, anyone can use a public domain work without obtaining permission, but no one can ever own it.
Here are some invaluable tools to understanding and finding Entertainment in the Public Domain:
Summed up the research required: There are four common ways that works arrive in the public domain:
the copyright has expired

the copyright owner failed to follow copyright renewal rules

the copyright owner deliberately places it in the public domain, known as "dedication," or

copyright law does not protect this type of work.
Did some research for us for this January 2019. According to them, on what They call "Public Domain Day." No one owns the rights to these entertainment gems and more:
Safety Last!, directed by Fred C. Newmeyer and Sam Taylor, featuring Harold Lloyd
The Ten Commandments, directed by Cecil B. DeMille
The Pilgrim, directed by Charlie Chaplin
Our Hospitality, directed by Buster Keaton and John G. Blystone
The Covered Wagon, directed by James Cruze
Scaramouche, directed by Rex Ingram
Edgar Rice Burroughs, Tarzan and the Golden Lion
Agatha Christie, The Murder on the Links
Winston S. Churchill, The World Crisis
e.e. cummings, Tulips and Chimneys
Robert Frost, New Hampshire
Kahlil Gibran, The Prophet
Aldous Huxley, Antic Hay
D.H. Lawrence, Kangaroo
Elmer Rice, The Adding Machine
Bertrand and Dora Russell, The Prospects of Industrial Civilization
Carl Sandberg, Rootabaga Pigeons
Edith Wharton, A Son at the Front
P.G. Wodehouse, works including The Inimitable Jeeves and Leave it to Psmith
These timeless works of art contribute to mankind, and can be republished or used for free by any member of the public.  
The story of multiple free uses of the film Frank Capra's masterpiece "It's A Wonderful Life is a lesson to us all. "The copyright was not renewed (because of entertainment business reasoning), it became public domain in 1974, and television stations used the free programming whenever they wanted to save  money during the Christmas season. Since then, the film soared in popularity to being considered #1 on the Best of the Christmas movies list. 
If you're a creator or a consumer, you're still a member of the public, and these works are yours to enjoy because we all own them.
Please don't confuse the "Fair Use" doctrine with "Public Domain."
Both are exceptions to copyright protection, but "fair use" does not allow for public ownership it allows someone to use copyrighted material if it meets certain criteria, but the copyright is still owned by the original owner, not the public.