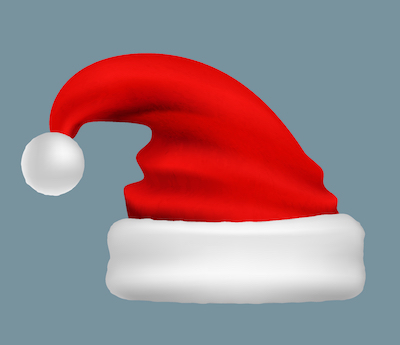 I have consolidated and updated this post from older posts of mine:
The concept of the Public Domain all songs before 1926 and on January 1st, 2022 known as Public Domain Day that changes to 1927
I quoted and paraphrased Wikipedia
Pubic Domain consists of all the creative works to which no exclusive intellectual property rights apply. Those rights may have expired, been forfeited, expressly waived, or may be inapplicable.
This means the public owns these works, not an individual author or artist as copyright law dictates. With correct research, anyone can use a public domain work without obtaining permission, but no one can ever own it.
Here are some invaluable tools to understanding and finding Entertainment in the Public Domain:
I found this @ Stanford University
Summed up the research required: There are four common ways that works arrive in the public domain:
the copyright has expired (MY FAVORITE)

the copyright owner failed to follow copyright renewal rules

the copyright owner deliberately places it in the public domain, known as "dedication," or

copyright law does not protect this type of work.
The Ten Commandments, directed by Cecil B. DeMille
The Pilgrim, directed by Charlie Chaplin
Our Hospitality, directed by Buster Keaton and John G. Blystone
The Covered Wagon, directed by James Cruze
Scaramouche, directed by Rex Ingram
Edgar Rice Burroughs, Tarzan and the Golden Lion
Agatha Christie, The Murder on the Links
Winston S. Churchill, The World Crisis
e.e. cummings, Tulips and Chimneys
Robert Frost, New Hampshire
Kahlil Gibran, The Prophet
Aldous Huxley, Antic Hay
D.H. Lawrence, Kangaroo
Elmer Rice, The Adding Machine
Bertrand and Dora Russell, The Prospects of Industrial Civilization
Carl Sandberg, Rootabaga Pigeons
Edith Wharton, A Son at the Front
P.G. Wodehouse, works including The Inimitable Jeeves and Leave it to Psmith
These timeless works of art contribute to mankind, and can be republished or used for free by any member of the public.  
Holiday songs that ARE in the Public Domain.
Or written before 1926 and yours to use for free! 
See the disclaimer below this list.
Angels We Have Heard On High

Auld Lang Syne

Away In A Manger

Coventry Carol

Deck The Halls

For Unto Us

Go Tell It On The Mountain

God Rest Ye Merry Gentlemen

Good King Wenceslas

Hallelujah Chorus

Hark! The Herald Angels Sing

Here We Come A-Caroling (Wassail Song)

I Heard The Bells On Christmas Day

I Saw Three Ships

In The Bleak Midwinter

It Came Upon The Midnight Clear

Jesu, Joy of Man's Desiring

Jingle Bells

Jolly Old St. Nicholas

Joy To The World not the Three Dog Night version

O Come All Ye Faithful

O Come O Come Emmanuel

O Holy Night

O Little Town Of Bethlehem

Once In Royal David's City

Silent Night

The First Noel

The Twelve Days of Christmas

Up On The Housetop

We Three Kings

We Wish You A Merry Christmas

What Child Is This

But the performance by someone done recently would require permission to use in a video or any other use of that performance.
So you will be liable if you post a performance of a public domain song composed after 1925.  Although Silent Night was written before 1925 , this is a perfect example of a song performance of a public domain song not being "royality-free"  Youtube must pay who ever has the rights for this performance by The Temptations. I suggest using your own version of one of these songs to avoid any copyright hassles.