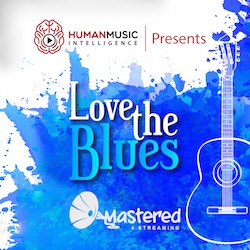 It's not difficult to explain the appeal Blues music has had to me. These extraordinary communicators transform time and space. I never lived the life depicted by these Blues practitioners. I've never been flooded out, or lived in a southern rural region in the 1920s. BUT I can begin to understand`by listening to their narratives in song format. This school of art is simply known as the Blues.
BOGUS BEN CARRINGTON
Adam & Eve In The Garden
Not much is known about Bogus Ben, but it is suspected that he and Ben Curry, who recorded one of the earliest versions of the Dirty Dozens, were one and the same person. "Bogus" Ben Covington earned his living by pretending to be a blind man on the minstrel circuit. Covington was also known as "The Human Pretzel." This song is so haunting and weird, I had to make it #1 on the list.
CHARLEY PATTON
Poor Me
No list about American Blues would be complete without Charley, the "Father of the Delta Blues."  He inspired most Delta Blues musicians while creating a great body of music. I included "Poor Me" because it explains the Blues mindset.
KANSAS JOE McCOY & MEMPHIS MINNIE
When The Levee Breaks
This brilliant recording about the great flood of 1927 is Blues communicating at its best. Joe McCoy's recounting of the flood, accompanied by Memphis Minnie's guitar, makes a powerful piece.
You might recognize Minnie's guitar influence in the much later Led Zeppelin version of this song.
PEG LEG HOWELL
Peg Leg Stomp
Peg Leg lived the Blues life to the max! He lost a leg and incorporated it into his act. I added this to YouTube after mastering it for streaming.