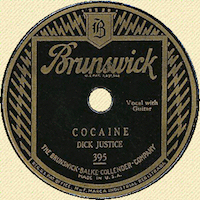 This song is still significant some 75 plus years later.
Originally written and recorded by Luke Jordan in 1927, Justice re-made his own version of the song blending a little folk with some blues and speeding up the tempo.
We enhanced the sound @ East Bay Recording with Michael Rosen on the board and Eric Din played keyboard and guitar along with Dick Justice.
Check it out:
Here's a link to the original recording.