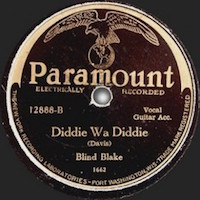 This early classic of ragtime blues guitar continues to inspire musicians and entertain music lovers to today.
We enhanced the sound @ East Bay Recording with Michael Rosen on the board and Eric Din playing guitar along with Blind Blake.
Check it out:
Here's a link to the original recording.